10TEN Bikes in Oldham
H&H Vehicle Services Oldham is an Independent and Family-Ran 10TEN Pit and Dirt Bike Dealership. Owned and run by fully qualified and experienced mechanics, Chris and Michael. Together they have over 24 years of experience in repairing and maintaining a wide range of 10TEN bikes in Oldham and further afield.
10TEN Pit and Dirt Bikes are designed by racers, for racers. Whether you are just starting out in the off-road world or looking for something to push the limits then 10Ten MX dirt bikes are the brand for you. Built using market-leading engines and auxiliary components, the 10Ten range of pit bikes, dirt bikes, and supermoto bikes lead the way.
H&H Vehicle Services in Oldham proudly supplies 10Ten Pit & Dirt Bikes to the people of Manchester and beyond.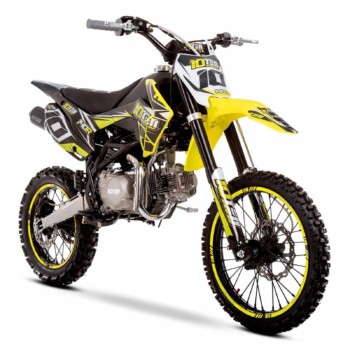 Need help deciding which 10Ten Bike is right for you?
Give our expert team a call on 01484 859322 or email us at info@hhvehicleservices.co.uk.